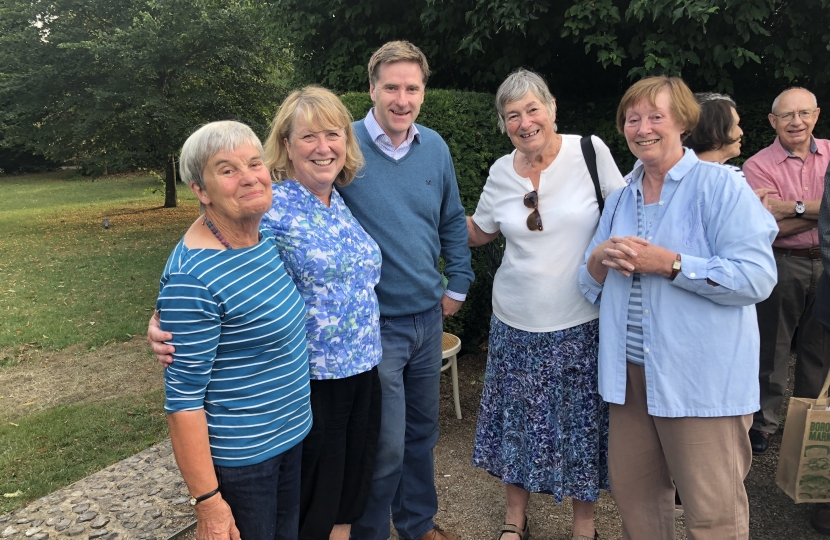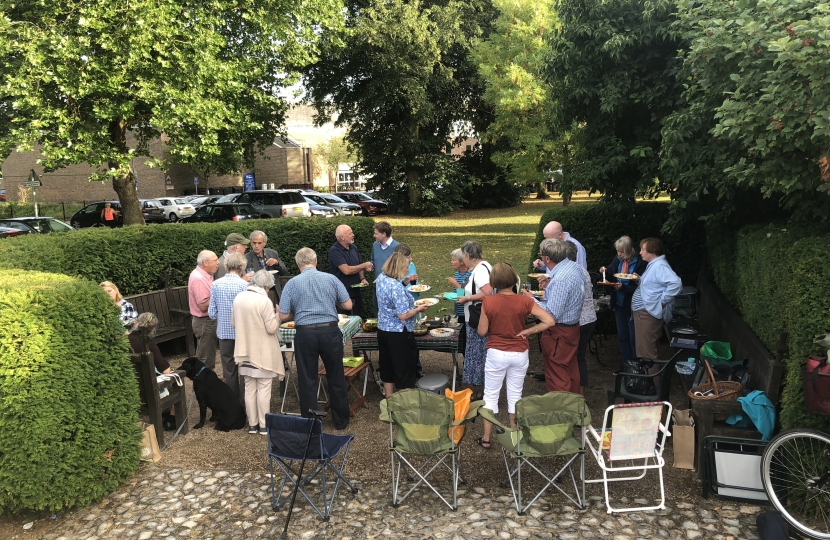 Steve Brine joined the Friends of Hyde Abbey Garden on Monday 30th July as they held their annual open air picnic in glorious sunshine.
Hyde Abbey Garden was constructed on the site of Hyde Abbey after local excavations at the end of the 20th century revealed the high altar and graves thought to be those of King Alfred, his wife and son, a Lady Chapel and two side chapels.
A bone was also discovered at the time and was dated to late Saxon times, meaning it could have belonged to Alfred the Great.
The garden, which came about following a public meeting, was opened in 2003, and is maintained by the Friends, who raised part of the original finance and now hold regular gardening working parties and fund-raising events to support the maintenance.
Steve Brine, who is currently on his Summer Tour, said: "I really love this special garden, and well recall going to the opening back in 2003.
"It was great to meet the Friends, alongside Cllr Rose Burns, tonight. The work they do is incredible, and it was wonderful to be part of this lovely evening."
Pictured; Joanna Morgan (Secretary), Cllr Rose Burns, Steve Brine MP, Pam Underwood (Chairman) and Beryl Dixon from the Committee.