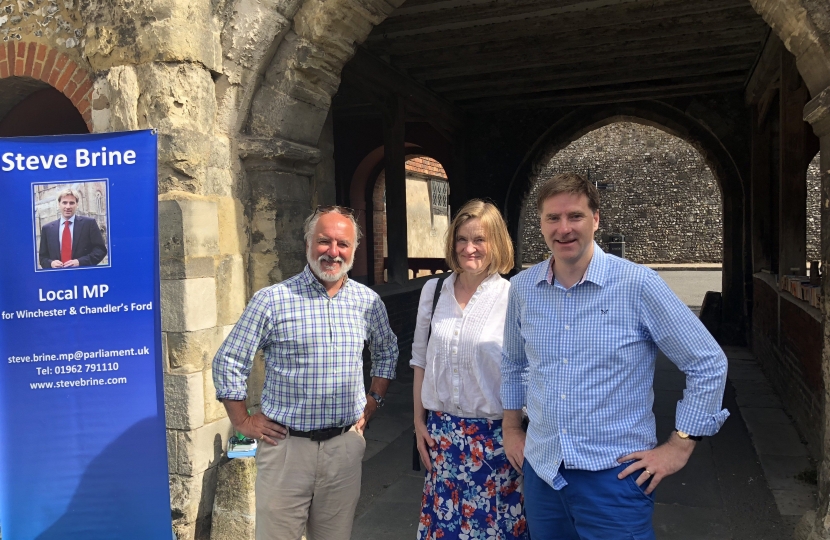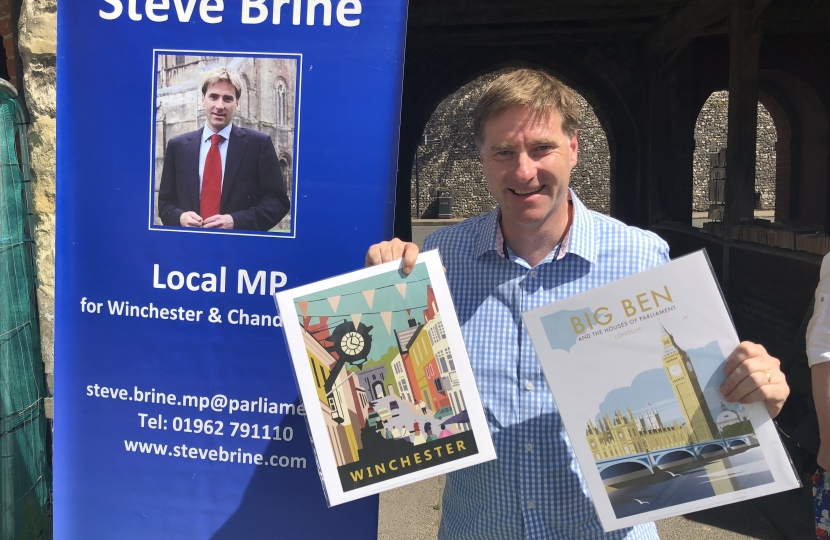 Summer Tour went under the arch on Saturday 4th August as Steve Brine took his Summer Tour to Kingsgate.
The city centre venue, surrounded by the unique heritage of the area, saw Steve joined by local councillors Fiona Mather and Guy Ashton, and they spent a good couple of hours chatting to local residents on the sunny Saturday morning.
Steve said: "This was a fantastic morning in a very special part of our city. I was grateful to both Guy and Fiona for taking time out of their hectic schedules to take part in Summer Tour as we chatted to a large number of local people about a mix of local and national issues."
Pictured; Steve with Cllr Guy Ashton and Cllr Fiona Mather at the Kingsgate and showcasing a couple of the treasures found at adjacent Kingsgate Prints and Books.
More information ...
Steve Brine's Summer Tour