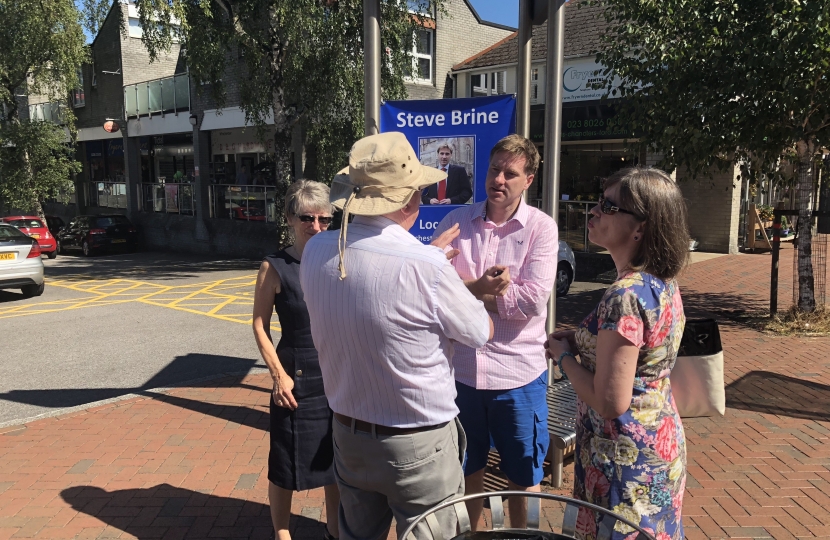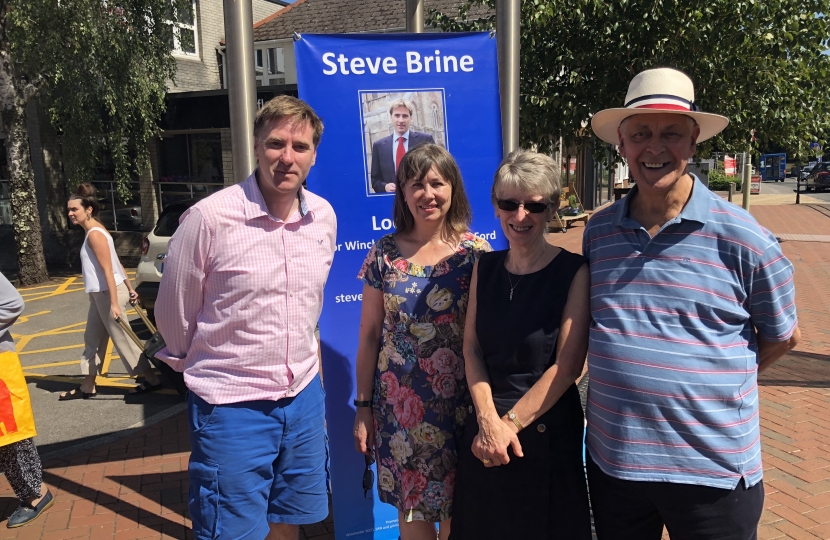 Fryern Arcade in Chandler's Ford was the location once again for a stop on Steve Brine's Summer Tour.
The local MP was joined by Borough Councillors, Judith Grakewski, Margaret Atkinson and Mike Hughes for the event which saw residents get the chance to discuss any local or national issues with their representatives.
Fryern has hosted the event every year since Mr Brine has been the MP and this year saw issues a diverse as Brexit, the NHS, pot holes and local policing raised by constituents.
Steve said; "I always enjoy coming to Chandler's Ford because we know we're going to get a warm welcome and some tough questions. This year was certainly no exception.
"I think we answered many questions and, between us, also picked up a number of bits of important casework which we will follow up on back at the office."
After a quick sandwich at the Costa Coffee, Steve and the team - along with Cllr Judith Grakewski - spent a few hours knocking on doors meeting residents in the North Millers Dale area.
Pictured; Steve and the team chatting with a constituent at the Fryern Arcade event and with Cllrs Mike Hughes, Judith Grajewski and Margaret Atkinson.
More information ...
Steve Brine's Summer Tour