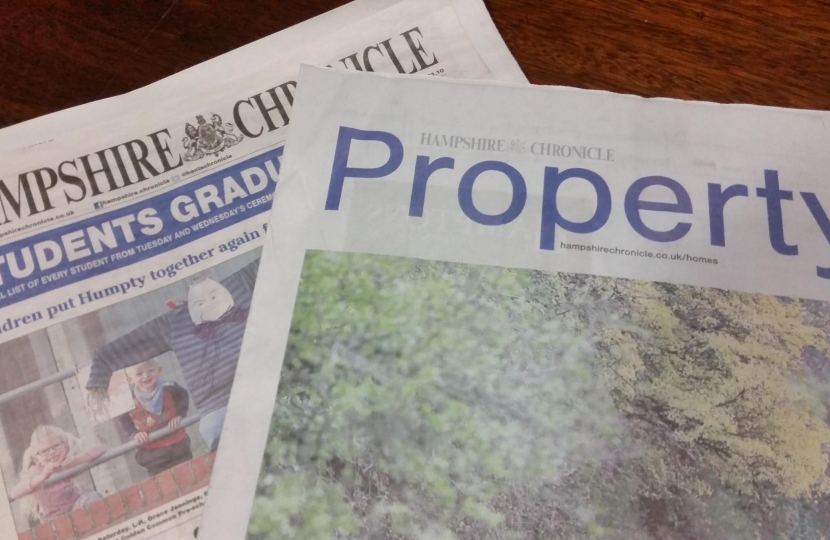 Chronicle readers will remember me writing previously about the battle against breast cancer.  That is because, for the duration of the last Parliament, I co-chaired the influential All Party Group.
Since becoming a Minister, I no longer lead the group but my desire to fight the cancer which affects so many of us burns stronger than ever.  Let's never forget we still lose 12,000 women ever year to breast cancer. 
So I continue to work with closely with the group and this week joined them for a special event as October's Breast Cancer Awareness month drew to a close.  This year the focus, alongside the essential early diagnosis message, has been on secondary breast cancer and it was inspirational as it was moving to be joined in the House of Commons by a group of survivors living with an incurable diagnosis of breast cancer.
Alongside the team from Breast Cancer Care we listened first hand to their experiences and got the message that secondary breast cancer must not mean second rate care.
A recent survey of people with secondary breast cancer by the charity revealed just over a fifth of people who previously had breast cancer are first treated by their GP for another condition, and worryingly, more than 40% don't feel their overall care is well-managed and well-coordinated.
In addition, a new report from Breast Cancer Care reveals that, despite it being mandatory since 2013, a fifth of Hospital Trusts aren't collecting any data about the number of people diagnosed with incurable breast cancer, and almost half are not recording the numbers fully.  This is a national problem which English MPs must address but, although never complacent, I was pleased to learn Hampshire Hospitals are doing well in this respect.
It is so important we get this right and up our game because some of the findings of Care's research chimed with what I heard from the Winchester Breast Cancer Support Group when I spoke to them earlier this year.
The data is increasingly important as we look to improve both palliative care and health outcomes and it must be made a priority that everyone diagnosed and living with the disease is counted. This will help us effectively plan crucial services for people living with breast cancer.
I maintain close relationships with all levels of our local NHS, including the wonderful Dick Rainsbury at the RHCH.  If you have experiences you want to share please get in touch in confidence.
You can catch-up with all of my work, here and in Westminster via www.stevebrine.com and contact me at steve.brine.mp@parliament.uk