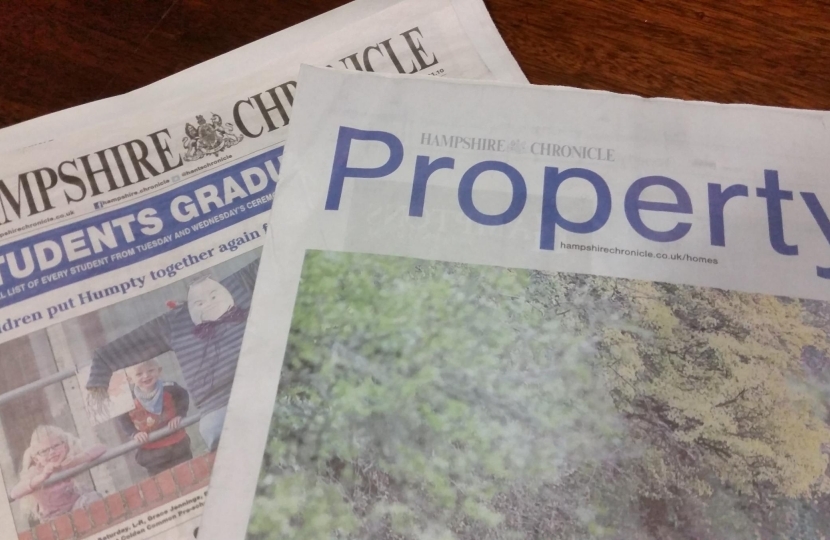 As Parliament rises for Summer recess, and I embark on my Summer Tour, we reflect on an almost unparalleled time in British politics.
A referendum - barely a month ago - that turned Westminster upside down, ended the career of one Prime Minister, made that of another and did who knows what to the Labour Party.
There has been a degree of scoffing at Theresa May's assertion that "Brexit means Brexit" but I fail to see why. It's a simple statement of the fact that this Government respects the result and Britain will leave the political structures of the European Union.
However, what Brexit actually looks like is an altogether harder exam question and its this we MPs have been set by the result of the referendum.
Every MP has their areas of focus, drawn from personal commitment and constituency interest, and that is true in exiting the EU as it is anything else. Let me highlight three today;
Given the large number of my constituents that commute to the City every day, I am obviously interested in how we maintain London as the powerhouse of our economy and the place the world's big banks want to be.
The early signs are encouraging. Last month, US giant Wells Fargo put £300m on the table for a new world HQ - in London - while the likes of Goldman Sachs and JP Morgan have hailed the City as "one of the most attractive places in the world to do business."  I am grateful for the expert briefing I am receiving from constituents working in this area.
Equally, I am working with environmental and nature protection organisations to see we take into UK law the best of, for example, the EU Habitats Directive, and blend it with other conventions and directives from outside the EU we will remain signed up to. That can all be drawn together as we honour a manifesto commitment to develop a 25-year plan for our environment.
Finally, I am clear non-membership of the EU does not equal isolationism and judging by conversations I have had with the Prime Minister and my first session with the new Secretary of State for International Trade, I know an independent UK active on the world stage and a strong member of NATO is not going to let that happen. Far from it in fact.
What I know for sure in uncertain times is that I will be keeping a cool-head, pressing Ministers on all of this (and much more) as we seek, not only a soft landing on the other side of Brexit, but a new deal for our country that makes a great success of it.
Finally, I have now released details for the final PMQ ticket draw this year. Enter your name in the ballot for Wednesday 7th December via www.stevebrine.com/PMQs
You can catch up on more of my work, locally and in Westminster, at the website.
Steve Brine
MP for Winchester & Chandler's Ford
You may also be interested in