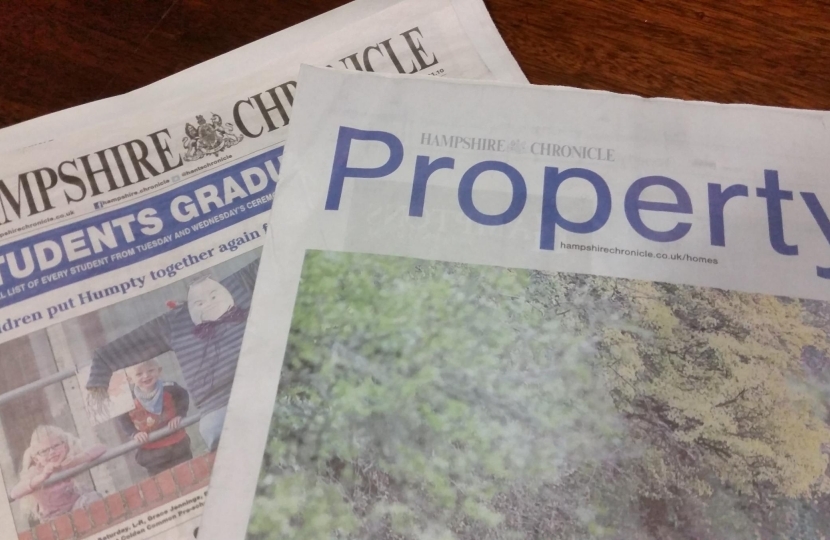 Harold Wilson famously said 'a week is a long time in politics' and I can't remember a time when that was more true than it is today.
In the past fortnight we've seen the horror of a Member of Parliament murdered while doing her job and the response from my constituents has been extraordinary. Thank you.
I can't say I knew Jo Cox well but we'd worked together a few times via my role at the Department of Health and she seemed lovely.
I realise the public perception is that we MPs live in separate worlds divided by party loyalties but the reality couldn't be more different. The truth is, as I remember Jo herself saying in her maiden speech last year, there's so much more that unites us than divides us.
I wonder whether the spirit of engagement with, and understanding of, the reality of a hard working constituency MP will last.
And I suppose that spirit of unity over division leads neatly on to the other political earthquake June 2016 has brought; the result of the historic EU referendum.
I don't intend to re-run the campaign here except to say, for all the hype and the warnings one way or another, I think we over-complicated it somewhat.
Last week, I asked my little Emily (8) whether she thought we should stay or leave.
I think we should stay Daddy, she said, because that's like being friends working together in teams and because little arguments turn into big arguments if you're not friends. She'll go far.
Obviously events since last Friday morning have turned a week in politics into an age and, while the Winchester District may have voted Remain by a clear majority, the country did not and has chosen a different path as a result.
Constituents have contacted me since, in sheer delight at the Leave vote and in abject horror. 
Some want us to exit the EU right away, others to somehow force a second referendum or for me to vote against the trigger of Article 50 when the time comes.
To be clear, I am a democrat. Parliament voted by a huge margin to hold this referendum and, in doing so, gave the people the power to decide.
I will respect the will of the British people - even if it was different to my personal preference - and I don't believe you keep asking the question until you get the answer you want. We are a peaceful, democratic nation not an autocracy that ignores the electorate.
If the result had been 52/48 in favour of Remain I dare say there would be calls from the Leave camp (and howls of protest from us Remainers) for a re-run and I wouldn't support that either. 
I said in this newspaper last week that it is as daft to suggest staying in is a golden goose for the British people as it is to say leaving will lead us to a land of milk and honey.
 
Our economy is fundamentally strong and our country can be just fine outside the EU, even if it is horribly uncertain right now how that will be.
The will of the British people in a referendum is an instruction that must be delivered and it's now up to this Parliament and this Government to chart safe exit from the EU, ensure the new deal has wide public support and to make it work for those we represent.
 
Finally, David Cameron. In my opinion, the country lost twice last week.
I have known the Prime Minister for 15 years and, having worked closely with him, know he will be missed  when he departs in October.
He took over a country on its knees and has turned it right around in six years. I know he will, as he promised in Downing Street last Friday morning, steady the ship and ensure a peaceful handover of power to his successor. He will continue to have my friendship and support.
Given these are fast-moving times, now more than ever I will keep constituents updated via stevebrine.com
Steve Brine MP