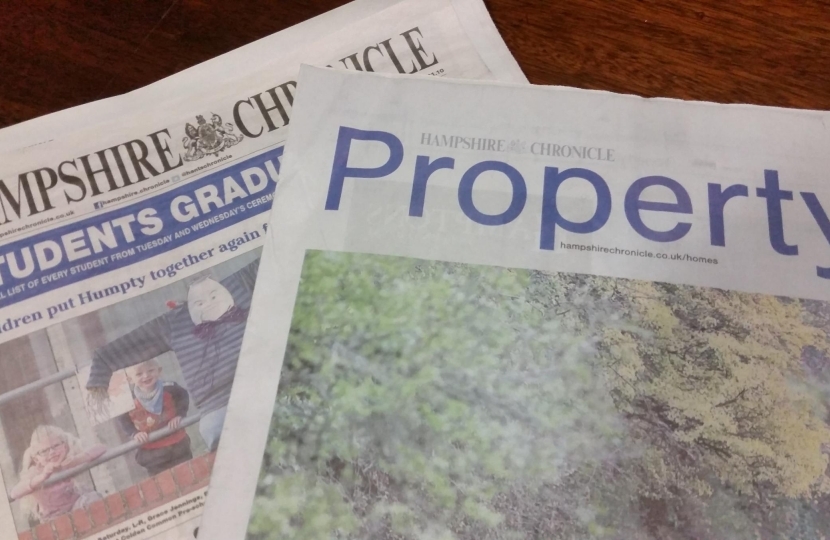 Christmas is the one time of year when an MP's mail-bag slows a little and, I must admit, I am looking forward to some time with the family and a period of reflection after what has been an extraordinary year.
Events across the pond seem momentous but, the truth is, nobody knows right now what President Trump will bring to the world or America's relationship with Britain.  What I do know is, we must work with him and 'front of the line' is a heck of a lot better than 'back of the queue'.  The outgoing US administration has begun discussions with senior UK officials about how they might pursue a trade agreement following Britain's exit from the EU.
And so to Brexit which, as is well known, was not my choice or that of many people in the District.  For all the prophets of doom, what happens next in Britain is yet to be written.
Brexit is not, as some of its more vocal supporters say, a confirmed path to prosperity nor is it a guaranteed disaster.  Whether we sink or swim depends how the British Government, current and future, manage the negotiations to make a success of the different path this country has chosen.
As I said in the Summer, given the large number of my constituents that commute to the City every day, I want to ensure London remains the powerhouse of our economy. You can view it through whatever lens you like - hard, soft, red, white or blue – but ultimately we want to give British companies the maximum freedom to trade with and operate in the Single Market and let European businesses do the same here.
The House of Commons voted by a huge margin last week to get on with Brexit on the published timetable.  We are going to make a success of Brexit and our vision for Britain outside the EU is clear: a fully independent, sovereign country.  We will work hard to get the best deal – one that is unique to Britain and not an 'off the shelf' solution. We will decide for ourselves how we control immigration and that should be what our economy needs not what the tabloids say.
We will stay focused on how we get the best outcome for our country. That means getting on with developing our negotiating strategy and not putting all our cards on the table.  We will respect, and consult with, Parliament but we won't gift our EU partners the chance to give us the worst possible deal by promising a second referendum.
It's very easy to despair at times and 2016 has certainly tested our resolve but I think we've much to celebrate as this year of change concludes.  The employment rate in my constituency is among the lowest in the land, disposable income sits at a record high, crime at a record low and we live in a part of the world that is truly blessed.
Even in prosperous Hampshire however, this job serves as a constant reminder that Christmas is not a time of plenty for everyone and, more than ever at this time of year, I try to keep in mind that the things I take for granted, someone else is praying for.
I wish all readers a Merry Christmas.