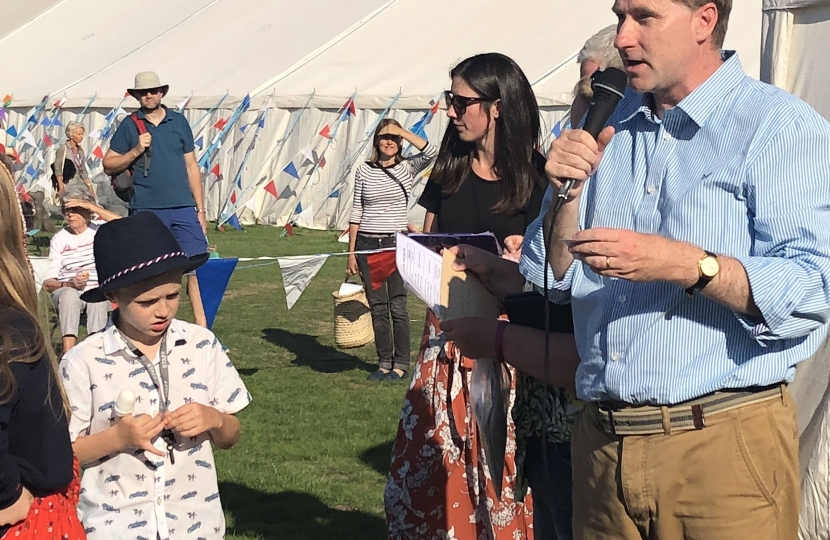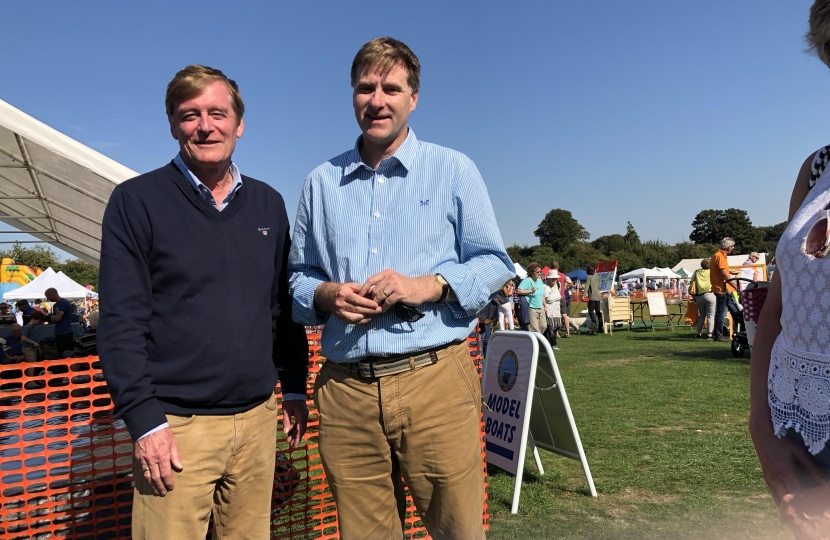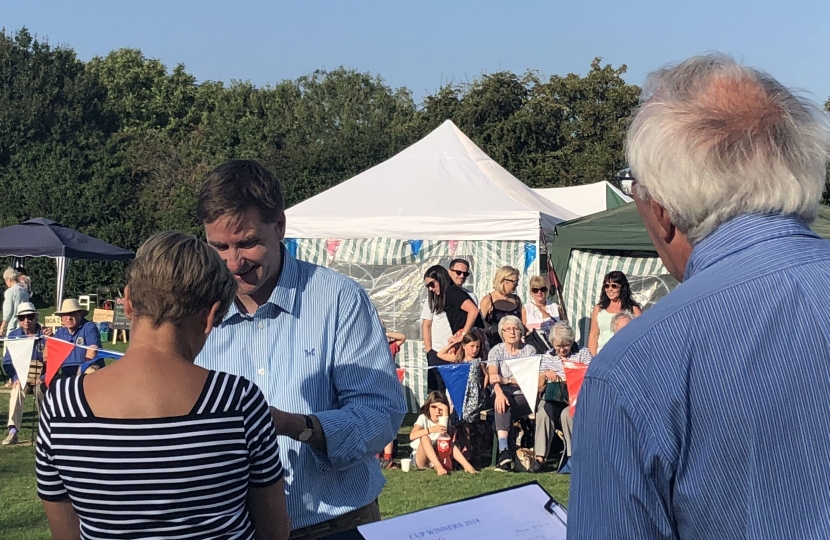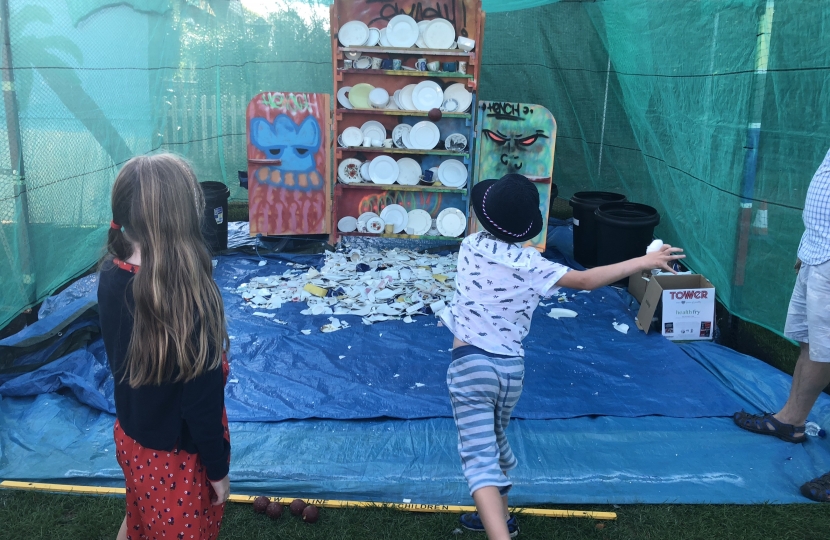 The Littleton & Harestock Show was the latest stop on Steve Brine's 2018 Summer Tour this afternoon as the MP and his young family dropped in to join in the fun.
As well as drawing the raffle, Steve - assisted by his children - handed out the many cups and trophies from the flower show and other competitions which are the main-stay of the show held on the Littleton Recreation Ground.
Steve says; "We never miss this show because, ultimately, it's really good fun and they often seem to enjoy warm sunny weather. This year was no exception and we all really enjoyed ourselves. The kids love the punch and judy and William the football shoot out while the plate smashing seems to be a new favourite. We can only hope that doesn't follow us home!
"It was a real pleasure to meet all the winners this year as well, I am really grateful to the organisers for asking me. Well done to all the team for putting on such a big and complex show. I know it's hugely hard work for them."
Pictured; Steve and his kids drawing the raffle, with Cllr Patrick Cunningham, handing out the prizes from the Show and son William smashing crockery.
More information ...
Steve Brine's Summer Tour 2018