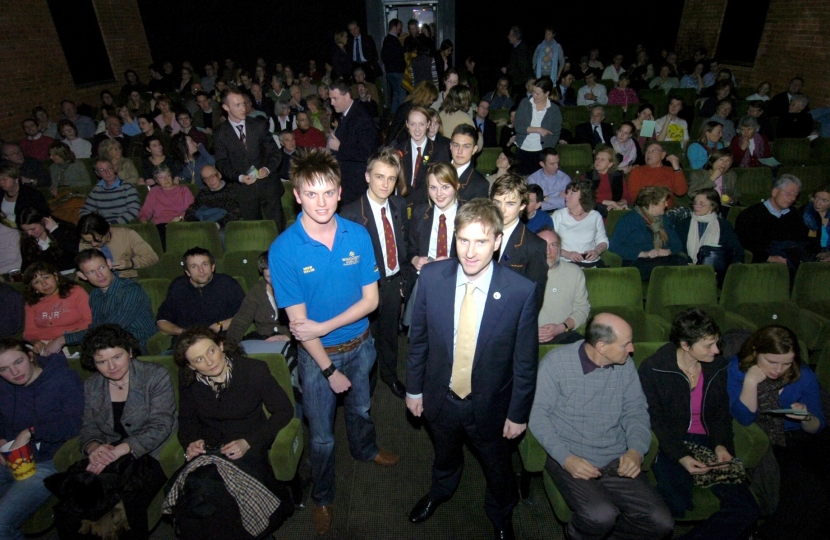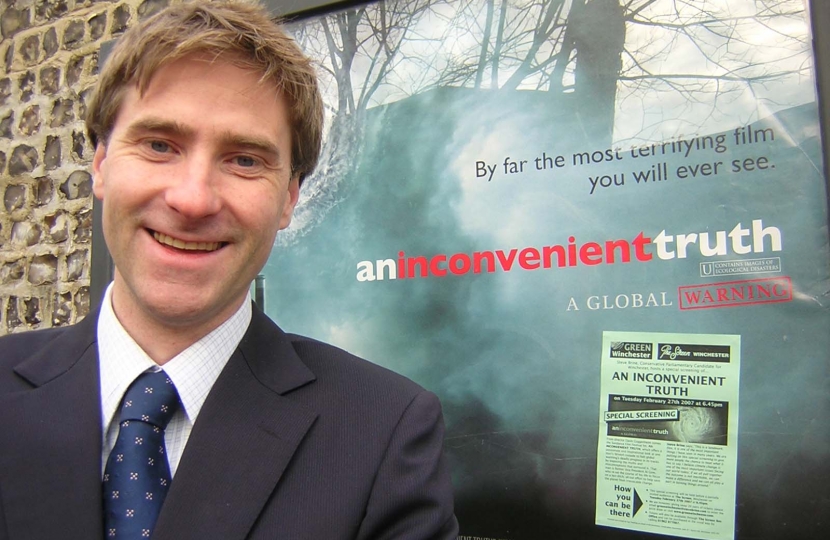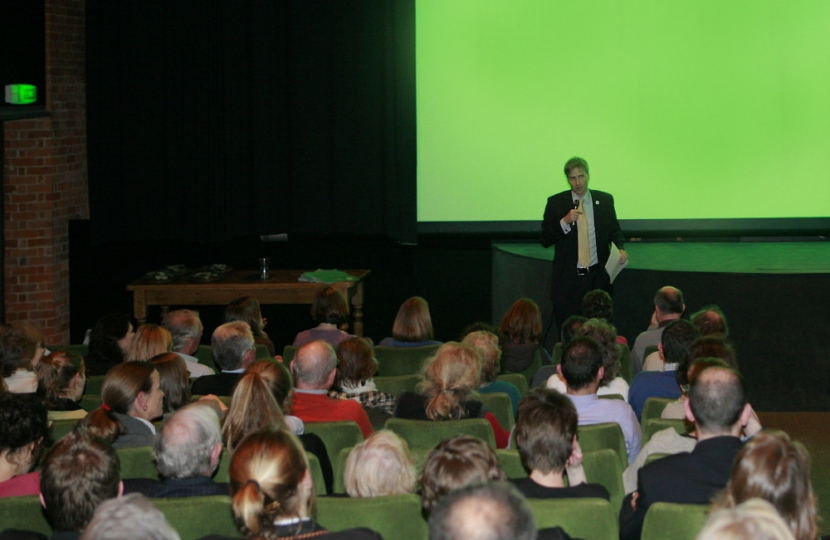 Huge success for special screening of 'An Inconvenient Truth'!
Conservative Parliamentary Candidate for Winchester, Steve Brine hosted a special screening on Wednesday night (Feb 27) of the Oscar winning film An Inconvenient Truth.
The film offers a passionate and inspirational look at one man's fervent crusade to halt global warming's deadly progress in its tracks by exposing the myths and misconceptions that surround it.
That man is former Vice President of the USA Al Gore, who re-set the course of his life to focus on a last ditch, all out effort to help save the planet from irrovocable change.
Steve teamed up with The Screen at Winchester, to bring the film for a special one-off screening.  He says, "This is a landmark film, it is one of the most important things I have seen in many years. I was delighted we had a packed house and am very proud to be able to introduce such an important film.
"I believe climate change is one of the most important issues facing our world today and if we all pull together the outcome is not inevitable, we can make a difference and we can all play a part in turning things around.  That is why this event for me marks the launch of GREEN WINCHESTER which focuses on the action we can all take."
The website is at
The audience at the screening was made up of local guests, competition winners and members of the public and was followed by a 'Green Tea' sponsored by Char Tea of Winchester.
Steve is pictured above with students from King's School and the University of Winchester at the screening.
More information ...
You may also be interested in