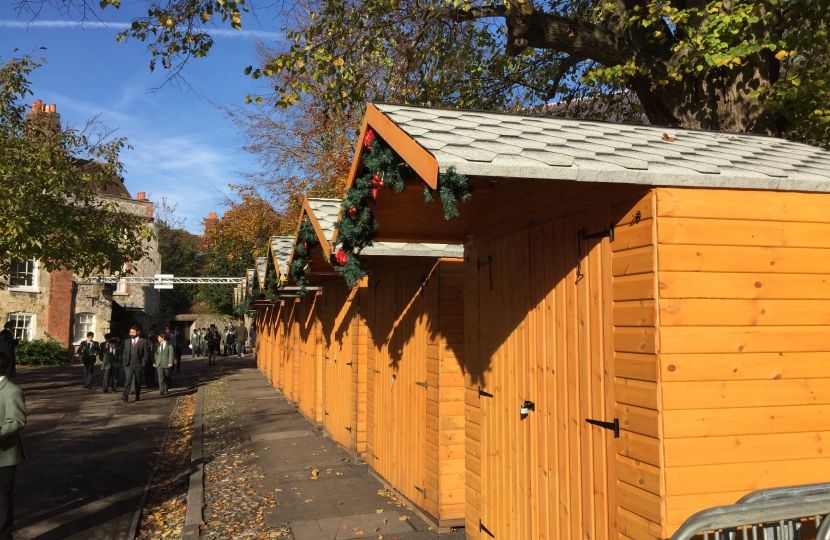 Winchester is the best place to live in the UK in terms of quality of life, a study has found.
Scotland's Orkney Islands took second place, while Wychavon in Worcestershire came third in the Halifax study.It looked at a range of factors including life expectancy, health and employment rates.
One key measure was Winchester's weekly earnings which, at £824, were found to be 27% higher than the UK average of £646. Crime, education, broadband access, population densities and the weather were also taken into account in the study.
The study found 96.6% of Winchester residents reported being in good or fairly good health, compared to a national average of 94.6%.  Life expectancy rates in Winchester were also higher than the national average, with men in the city expected to live to about 82 and women to about 85.Crime rates in the city were also found to be among the lowest in the country.
MP for the constituency, Steve Brine, said; "Seems the secret is out then. Of course those of us who live here know this to be true but I don't think we ever take it for granted. If this helps with investment into the city and spreading prosperity further across the area then it's good news.
"We should remember however, that Winchester has its challenges and pockets of relative poverty so nobody should see this as job done."
Mr Brine added; "At this of year especially, when Winchester is Christmas city, I think we all feel really fortunate to live here."
More information ...
Top 20 in full:
Winchester, Hampshire
Orkney Islands, Scotland
Wychavon, Worcestershire
Derbyshire Dales
Hambleton, North Yorkshire
South Cambridgeshire
Purbeck, Dorset
St Albans, Hertfordshire
Wokingham, Berkshire
Chiltern, Buckinghamshire
West Oxfordshire
South Hams, Devon
South Oxfordshire
Tonbridge and Malling, in Kent
West Dorset
South Northamptonshire
Waverley, in Surrey
Shetland Islands, Scotland
Horsham, in West Sussex
City of London