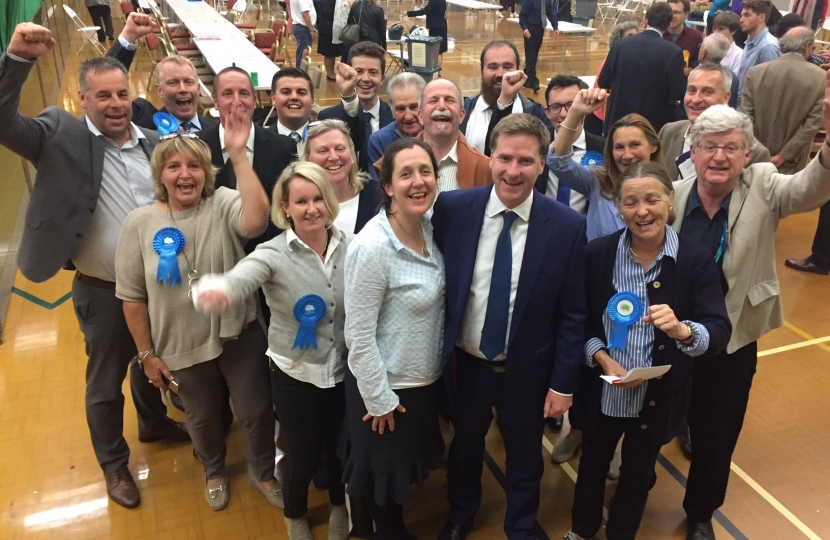 Steve Brine was elected MP for Winchester & Chandler's Ford for the third time in seven years in the early hours of Friday 9th June.
After a snap four week campaign, Steve was returned with more than 50% of the vote and said he was 'thrilled' to be able to get on with his work.
RESULT IN FULL
Steve Brine - 29,729 (52%)
Liberal - 19,730
Labour - 6,700
Green - 846
UKIP - 695
Justice Party - 149
Speaking from the River Park Leisure Centre immediately after the event, Steve said; "I am thrilled to represent this constituency again and will carry on working for everyone in Winchester and Chandler's Ford. Thank you to everyone who put their faith in me.
"Clearly our country is more divided right now than at any time for many years and now, more than ever, we need to show unity over division. Whatever the new House of Commons looks like, my hope is we can do something different and meet in the middle a little bit more. That is always desireable but it's essential in a balanced Parliament and I hope MPs will rise to the challenge."
Pictured; Steve, his wife Susie and the team after the result.
More information ...