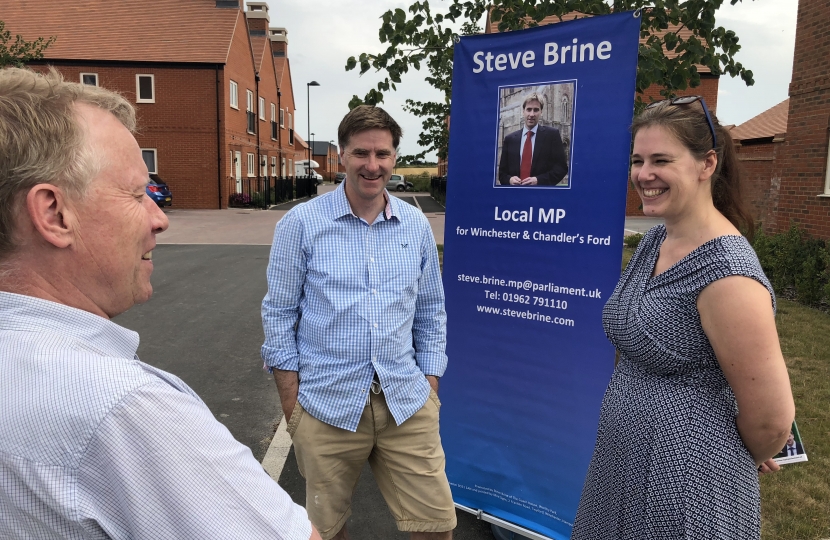 Steve Brine 2018 Summer Tour arrived in King's Barton on Tuesday 7th August, as the Winchester MP was joined by local parish councillor Tracey Anderson.
This year's Summer Tour, held every year, is the busiest on record, and Steve and Tracey were keen to get to know residents as they settle into their new homes.
Steve said: "We had a bit of let-up from the relentless heat that has accompanied Summer Tour this year, and I had a number of fantastic conversations, both on our spot on Lansdell Road and also tapping doors.
"It was also nice to see some familiar faces who have moved to King's Barton from elsewhere in Winchester, and I am grateful to everyone who stopped by to chat to Tracey and I."
Pictured; Steve Brine and Tracey chat with a constituent during the event.
More information ...
Steve Brine's Summer Tour