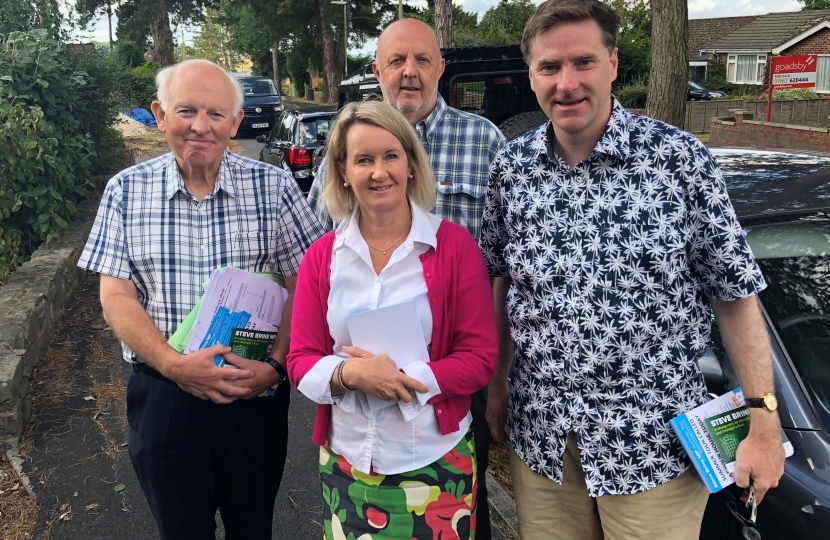 Steve Brine's 2018 Summer Tour officially got underway in the village of Oliver's Battery as the team spent a few hours chatting with residents door-to-door.
Joined by City and County Councillor, Jan Warwick, and local campaigner John Godbold the team met residents to discuss local and national issues in the lower Battery.
Topics raised included the junction with Oliver's Battery Road and Badger Farm Road, local bus services and the threat of over-development at nearby Pitt Vale. National issues raised included Brexit, defence spending and the NHS.
Steve Brine said; "I love Summer Tour and what better place to start this year than in the warm sunshine of Oli B. I even wore a suitable shirt and, of course, it didn't go unremarked. Thank you to everyone for such a friendly and engaging welcome as always."
Last month Steve hosted a group from the village in Parliament who have been involved in drawing up the Parish Plan for Oliver's Battery. It was a chance to discuss many of the local issues residents want prioritised over the next few years.
Pictured; Steve (and that shirt) with the team in the village.
More information ...
Steve Brine's Summer Tour