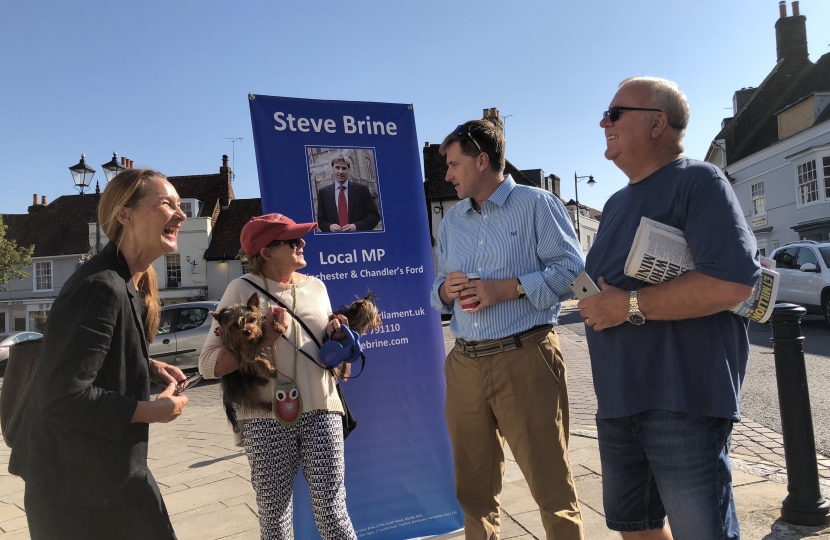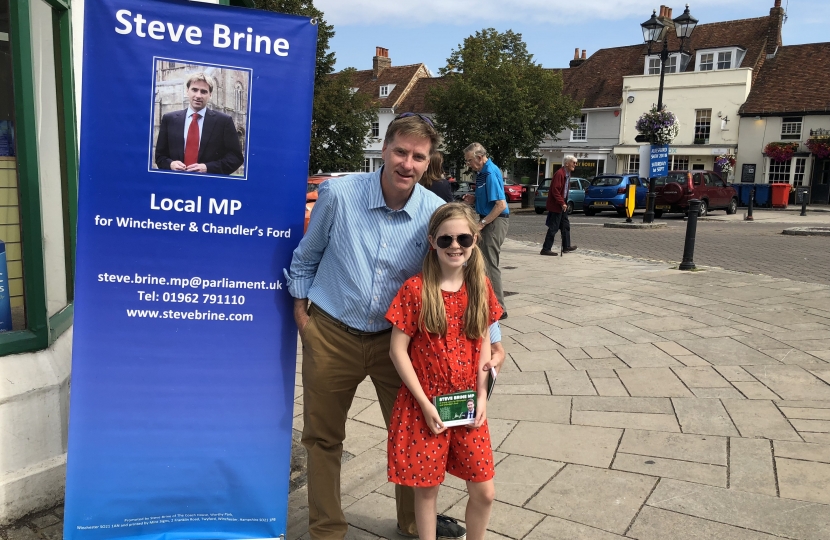 The September leg of Steve Brine's 2018 Summer Tour got underway today, with a street surgery in Alresford.
The MP was joined by City Councillor Lisa Griffiths for the two hour event on a warm and sunny morning in the Georgian market town busy with shoppers and people heading to the Alresford Show at nearby Tichborne Park.
The pair met dozens of constituents who raised local and national issues ranging from parking in the town to the Sun Lane development. There was also discussion about brexit and Steve's announcement earlier this week on his intention as Public Health Minister to consult on a ban selling energy drinks to children.
Pictured; Steve Brine and Cllr Lisa Griffiths chat with residents at the event in West Street and Steve with his daughter, Emily, who joined the pair for today's street surgery.
More information ...