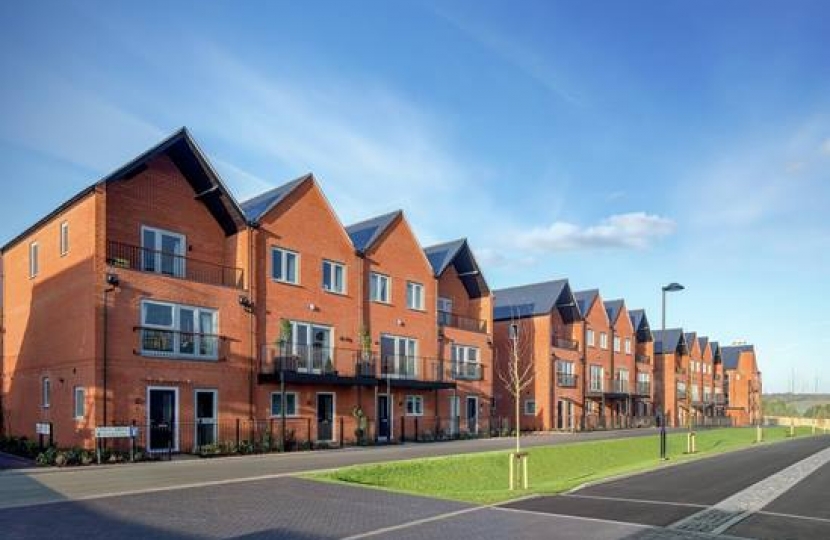 The Department of Education has supported the application by the University of Winchester to establish a new primary academy at Barton Farm in Winchester.
The University of Winchester has been granted ministerial approval to form the University of Winchester Academy Trust and begin developing plans with Hampshire County Council and local residents to establish a values-driven primary school.
"I am delighted that the University has the opportunity to sponsor the new academy at Barton Farm," commented Professor Joy Carter, Vice-Chancellor of the University of Winchester. "Our ambition is to create an academy which will be both a cornerstone of the local community and a recognised beacon of excellence in education."
The school will serve the Barton Farm development and, in consultation with Hampshire County Council, may admit children from existing local neighbourhoods.
The school, which will be free to attend, will have an explicit focus on delivering an outstanding values-driven education at the heart of the community that welcomes diversity and fosters high aspirations and achievement for all pupils, regardless of religious affiliation, dis/ability or social background.
"By creating this dynamic learning environment, where children have access to an inspirational curriculum and cutting edge facilities, the new school will nurture a lifelong love of learning so that all children realise their potential," added Professor Carter. "It is our firm belief that these children will progress into secondary education and beyond with a strong sense of self and the confidence to engage with the wider world.
"We look forward to working in partnership with local residents in the coming years to bring our distinctive values-driven educational ethos to primary education in Winchester."
Steve Brine, MP for Winchester and Chandlers Ford, who will serve as a Trustee on the University of Winchester Academy Trust said: "This is very good news. Now it's going ahead, I think we're all about making the best of Barton Farm and a brand new school, run by such a trusted provider, is a key part of that. We already have so many outstanding schools in Winchester and I know this will be a strong addition to the family with a very clear set of values everyone can support."
The University of Winchester Academy Trust is due to open the new Barton Farm school in September 2016.
The University of Winchester is a values-driven institution, with its plans and actions founded in the following ideals: intellectual freedom, social justice, diversity, spirituality, individuals matter and creativity. The University is recognised by Ofsted in their most recent audit as a provider of Outstanding Initial Teacher Training in England (2010). The University of Winchester has been a co-sponsor of the Bishop of Winchester Academy since 2011.
You may also be interested in