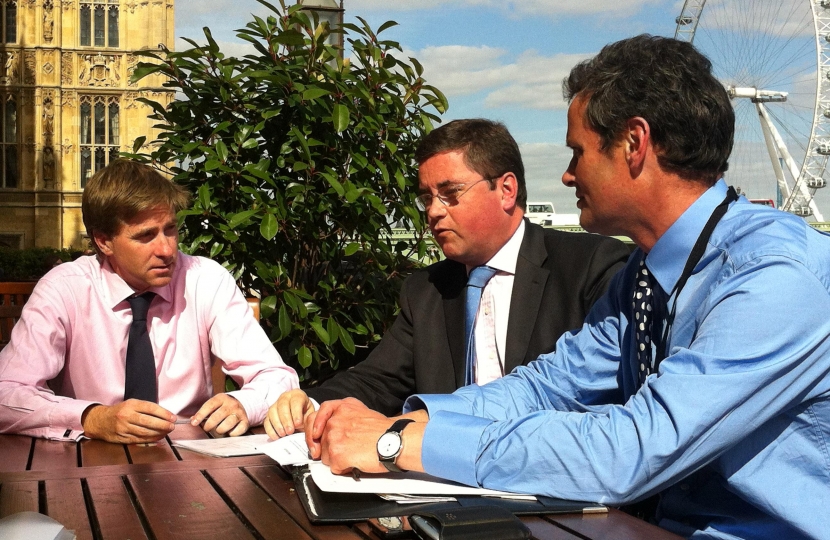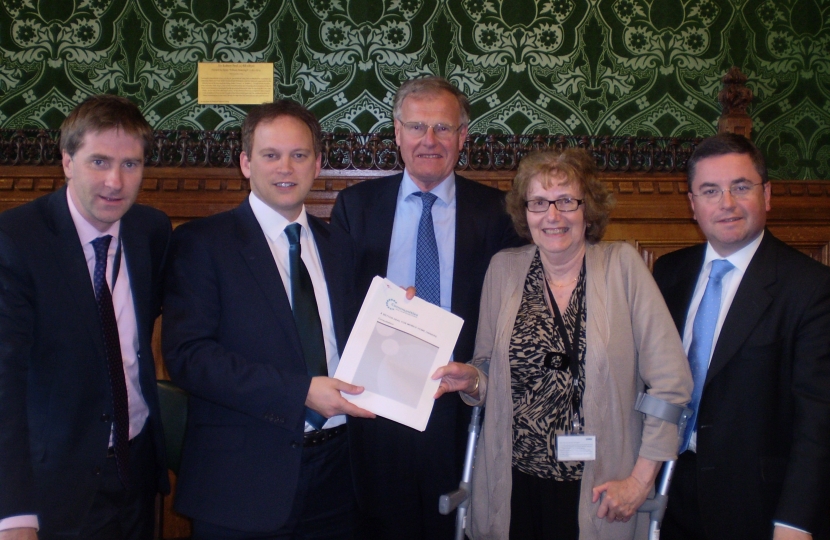 Winchester & Chandler's Ford MP Steve Brine is a leading campaigner in Parliament for the rights of park home owners, working for many years as Vice Chairman of the All-Party Park Homes Group.
Steve's constituency has a number of park home sites; from Colden Common in the South to Wessex Park in Sutton Scotney and he is very active in communicating with residents who live there.
He says; "Park home living can be absolutely fantastic and in many respects represents an idyllic lifestyle in the ultimate form of affordable housing.  But the sad fact remains that many park home residents live in fear of rogue site owners and face conditions attached to residence which anyone else would consider utterly unacceptable. I want to be very clear however, as I always do when speaking about home owners that not every one of them is behaving badly.  There are good, bad and indifferent in the field of park home ownership as with every profession."
Steve Brine and fellow All-Party Group members led the charge for changes to the law and their efforts culminated in what would become the Mobile Homes Act 2013.  This ground-breaking piece of legislation, eventually taken through Parliament as a Private Members' Bill by Peter Aldous MP and Lord Richard Best, provides better protection for park home residents and brings in new rules covering the sale of park homes.
The road to legislation ...
In April 2012 the All-Party Group's work over many years saw the Government finally take action with a full public consultation called A better deal for Mobile Home owners.
In June 2012 the Mobile Homes Bill was published.
In October 2012 the Bill received its Second Reading in the House of Commons.  Steve Brine spoke passionately in support of the measures it contained (pictured top of page).
In March 2013 the Mobile Homes Act received Royal Assent.
On 26 May 2013 the Act officially came into force and became the law in England.
What the Mobile Homes Act 2013 does ...
Introduces new statutory rules for the sale of park homes, including preventing site owners from blocking residents' sales in the open market
Prevents owners from imposing unreasonable site rules for their own benefit
Makes reviews of pitch fees more transparent and linked to site conditions; and
Stregthens councils' role in licensing and enforcement of park homes sites
Where you can find out more ...
The Government has produced a simple leaflet explaining the changes and signposting where further help is available.  You can download that leaflet at the foot of this page as a PDF.
Fit and Proper Person Test proposals ...
Ministers reviewed the 2013 Act in October 2018 and one outcome of that was a commitment to introduce a fit and proper person test for park home owners.  The Government recently held a technical consultation to ensure such a test will work effectively in practice and you can find out more on this here.
 
Pictured; Steve Brine with the Justice for Park Homes Group, with fellow campaigning MPs and with the All-Party Group and then Minister, Grant Shapps MP.
More information and links ...
Download the Mobile Homes Act 2013 - here
Dedicated website from the Dept for Communities & Local Government - here
Leasehold Advisory Service (LEASE) for park home residents - here or call 0207 383 9800.
Read Steve's speech in the landmark 2nd Reading Debate of the Mobile Home Bill, October 2012 - here
Download the Park Homes Post leaflet delivered to homes in Winchester, Autumn 2012 as a PDF - here
Want to join Steve Brine's dedicated park home mailing list? - Email your details (inc address) to steve.brine.mp@parliament.uk