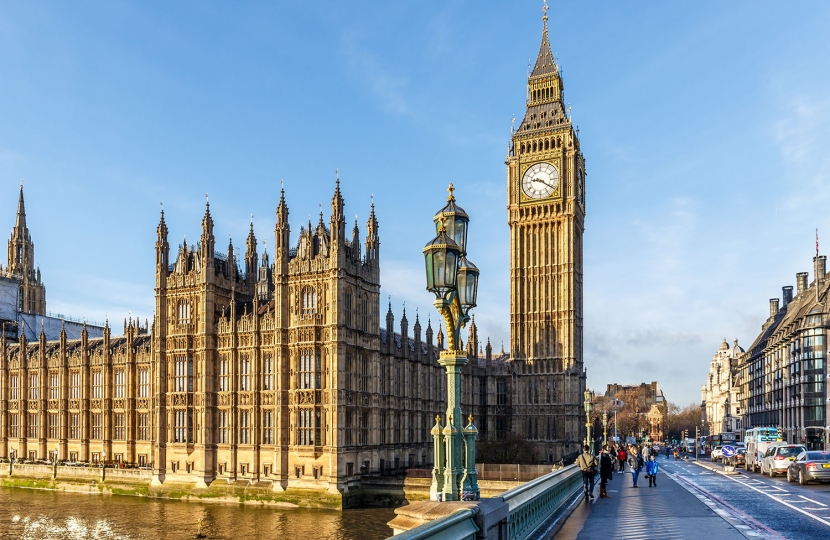 The Palace of Westminster is a world heritage site and a fantastic day out, for visitors to this country and those of us who live here.
Steve Brine can arrange for his constituents to visit the Houses of Parliament and the best thing is, it's pretty much all free!
There are many different ways you can experience Westminster ...
Prime Ministers' Questions - Steve receives just three confirmed pairs of tickets each calendar year and to ensure absolute fairness, he holds a ballot from all received entries.  Find out full details
Watch from the public gallery - We can arrange for constituents to watch proceedings in the House of Commons, House of Lords, Westminster Hall and numerous Committees.  Find out more here and contact Steve as below if you need further advice.
Tours of Parliament - Steve can arrange for you to take a guided tour, free of charge, when Parliament is sitting.  These must be arranged through your Member of Parliament.  We can also advise you how to visit during recess and on weekends although there is a charge for tours at those times. Tactile Tours for blind and visually impaired visitors can also be arranged. Find out more here
Big Ben and Elizabeth Tower - A tour will take you up the 334 stone spiral steps to the top of the 154 year old (recently renamed) Elizabeth Tower to hear Big Ben strike the hour.  Big Ben tours must be booked through your MP. Find out more about this.
School and college visits - Parliament's Education Service runs a year-round programme of school visits.  Steve Brine will often meet up with your group to hold a question and answer session with the school's MP as pictured.  These visits are booked direct with the Education Service but remember to request they get in touch with Steve's office if you want to meet up as they don't always ask! Find out more about school and college tours
The Parliamentary Archives - The Parliamentary Archives Search Room is open to all members of the public for research purposes from Monday to Friday, 9.30am to 5pm.  You can book direct with the Archive team if you need to visit. Find out more about how to do this
Please note: regrettably we cannot book tours of parliament and of the Elizabeth Tower on the same day as they are run by two operators with very different demand levels.
How to plan your visit ...
To make an inquiry about any or all of the above, please email Steve and we will be glad to help.
We hope you get to visit and enjoy your time in Westminster!